Hotelstaff is proud to have been at the service of the hospitality industry for over 30 years, delivering the best hospitality talent solutions for entertainment, sporting events, boardroom, schools, hospitals and private events across Melbourne.
However, when our founder Michelle Kleiman arrived from South Africa in 1986 the staffing landscape was very different to where we are today.
"I was more focused on building relationships than the bottom line," Michelle said. "I thought customer service was missing in the Australian recruitment market and this gave me the idea to start Hotelstaff."
Michelle's first marketing campaign was sending out 200 branded chef's hats to kitchens and hotels around the country. Before she knew it, the phone was ringing hot with requests for staff.
Major developments across the State
During the 1990's large international hotels were opening around Australia and Hotelstaff was hired exclusively to manage their recruitment drives.
"It was everything from kitchen hands to senior roles such as Directors of Food and Beverage, Executive Chefs and Culinary Directors. At one point we had more than  250 permanent vacancies on the board... And we did it all without the help of technology" Michelle said. "Because of my relationships there was an enormous amount of trust with clients. They knew I would be personally involved and my candidates were all of a very high calibre."
With Michelle's passion and personal touch, Hotelstaff grew nationally and then internationally and quickly became known as one of the most trusted recruiters for permanent placements to the kitchens of the world.
"It was never a business to me," she said. "It was all about serving the industry, building relationships and doing what I love."
With first Seek and then Linkedin starting to change the way companies engaged with talent, Michelle recognised how dramatically technology was changing the hiring landscape, with the market headed in a new direction and she knew that she needed to diversify her business to ensure she remained a market leader. In 2014 she hired Nathan Szprinc, who would focus on the increasing demand for casual staffing solutions across Melbourne whilst Michelle continued with her focus on permanent placements. 
"Both Nathan and I knew it was a risk to team up having previously competed against each other, but we also knew that if our partnership worked, combining my networks in permanent recruitment with Nathan's passion for labour hire that we would become a fully-serviced agency and a force to be reckoned with. We knew that no one else in Melbourne would have the relationships to deliver permanent placements internationally and casual staffing in Melbourne," 
"Fortunately for both of us the gamble paid off better then either of us could've ever imagined" says Nathan, "Michelle truly is a force of nature and I am just so grateful that she tapped me on the shoulder and gave me the opportunity that she did".
Now the Managing Director and owner of Hotelstaff, Nathan has been able to establish Hotelstaff's brand and service delivery to a growing number of major sporting and entertainment clients as Hotelstaff now holds the enviable position of Melbourne's premium talent agency to the hospitality industry.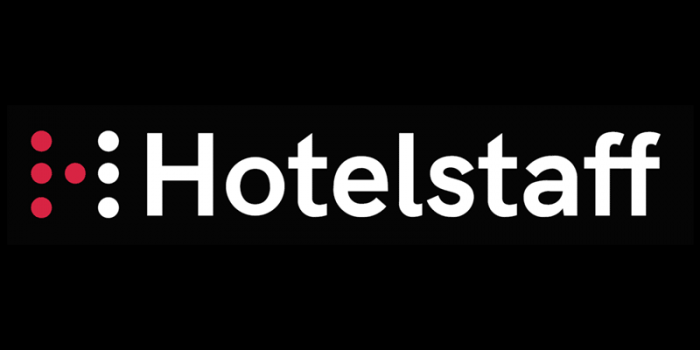 The impacts of the global pandemic on hospitality
While Victoria's hospitality industry was crippled during the Covid crisis, Hotelstaff was fortunate to be involved in the State Government's Charity Meals Program. Working in the kitchens of Parliament House, our talent helped make over 1.5 million meals between March 2020 and June 2021.
"The Charity Meals Program was an amazing opportunity during a really tough time for the hospitality industry," Nathan said. "Our talent were able to gain much needed work and stay engaged with Hotelstaff, while also helping those most in need."
Even though the hospitality sector is now coming back to life, the impacts of Covid have led to a fundamental shift in how Hotelstaff looks after its talent and services the needs of clients.
"Recent staff shortages have meant we've had to rethink how we operate while focusing on managing our talent so they remain loyal to us. Our goal is to be the most talent friendly agency in Melbourne and to help people build a rewarding career in the industry. This ultimately benefits our clients through greater retention of staff."
"It is no secret that hospitality talent has never been in greater demand... With more than 30 years of history servicing hospitality and with the amazing legacy that Michelle has created, I believe that Hotelstaff could not be better placed to be at the service of the industry we love. It's gonna be a tough road into the new post Covid world but we are looking forward to the challenge".