Virgin International Lounge Melbourne Domestic Terminal 3 Melbourne Airport
Tullarmarine
Victoria
3045
Waiter/Bar/Supervisor/Retail - BLACK Ironed Long Sleeve Business shirt, BLACK tailored pants, BLACK fully enclosed leather shoes, BLACK socks, BLACK Tie, Waiters Friend, Name Badge, Note Pad & Pen, and Timesheets
Barista - BLACK Long Sleeve Business shirt, BLACK Tailored Trousers, BLACK fully enclosed leather shoes, BLACK socks, Name Badge, Timesheets
Grooming
MALE - Hair neatly trimmed, conservative style and off the collar. Clean shaven, beards and moustaches short & well-trimmed
FEMALE - Long hair styles must be tied back with a black accessories, ponytail, braid, or tight bun acceptable styles
Further details to be advised if a group check-in is required
Once inside go up the escalator to the Mezzanine Floor, look for Crispy Crème Donuts on your right, you should be able to see the Virgin Lounge. DO NOT enter through the Virgin Lounge Glass Doors.
Look for the Grey door leading to the kitchen as per below photo.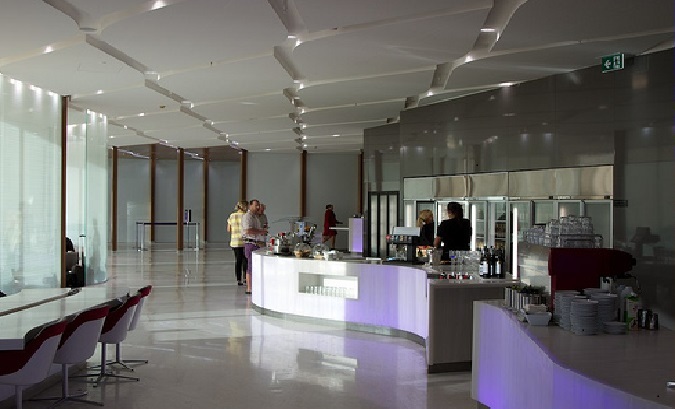 No public transport options available, must have own transport
Staff car-park which is $8.00 per day. There are buses that pick staff up every 15 minutes from the car-park. You will need to ask the bus driver which stop you get off at the Virgin Domestic terminal.