Catering Assistant
BLACK, Plain Tailored Trousers (classic cut), BLACK Polo Shirt, or Black T-Shirt (no logos), Pen & Note Paper,
Chef
WHITE Chefs Jacket, Black & White Small Check Chefs Pants, BLACK Cap or Skull Cap (no logos), Safety Boots (Non Slip Sole, Steel Caps preferred) (No runners), Pen & Note Paper
Grooming
MALE
Hair neatly trimmed & combed, conservative style and off the collar. Freshly clean shaven or beards and moustaches that are short & well-groomed
FEMALE
Long hairstyles must be IN A TIGHT OR TIDY BUN or using donut only with accessories MATCHING hair colour
Short hairstyles must be very tidy & off the face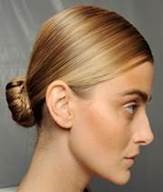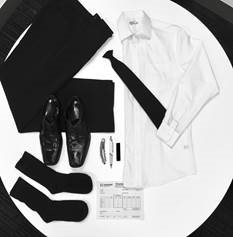 Jewellery & Accessories
Watches – Conservative styles allowed in silver, gold or black
Rings – Wedding rings sets or 2 rings per hand are acceptable, no bulky styles
Bracelets – Medical only
Necklaces – No visible necklaces
Piercings – No facial piercings or visible body piercings, females may wear one pair of hoop or stud style earrings, no larger than a five-cent piece
Tattoos – No visible tattoos
Makeup – Natural & neutral tones only, do not overuse
Perfume / Cologne – do not overuse
Nail polish – Nails clean, shirt & well-manicured, no nail polish allowed
Open Bike Storage Area Outside, Between Exhibition Building (past door 5) and the Convention Building (plenary cafe)
Orrs Walk, South Wharf CLICK HERE – Google Maps Link
****Strictly 30 mins BEFORE Shift Start Time
Late Arrivals may be replaced with another team member
If No Check-In Advised
You Must;
Report to MCEC Uniform Office for every shift, located Convention Building, Level 1, Right Hand Side Main Corridor
Collect Uniform Items for your shift
Use ONLY the provided "Agency Lockers" for your belongings

The Small Orange Lockers, located down the corridor toward the Servery Lifts
Use Your OWN Lock for these lockers
Please do not use the large '24 Hour Use' lockers as these are for MCEC Employees ONLY

Return all issued uniform items at the conclusion of your shift
Entry Details
Step 1. Walk straight alongside Exhibition Building, from Door 1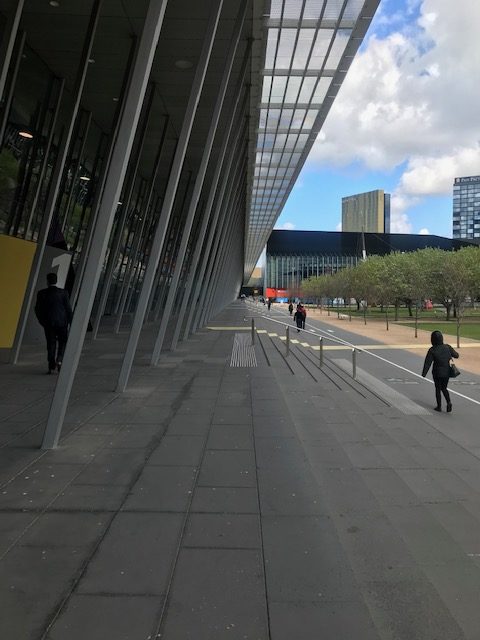 Step 2. Keep walking until you reach the glass doors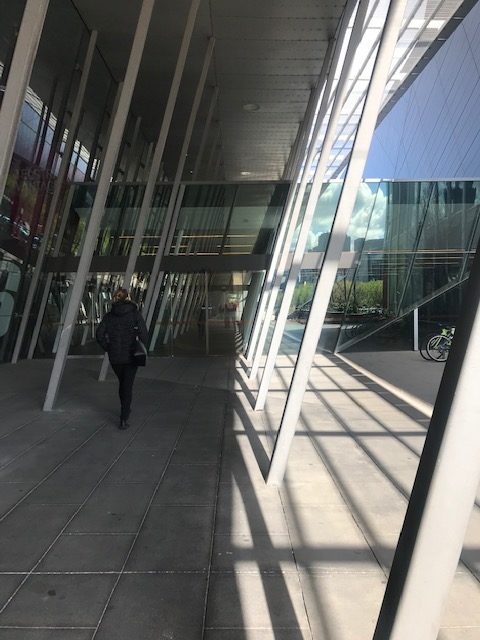 Step 3. Walk through glass doors ('The Link') and continue straight through other glass doors opposite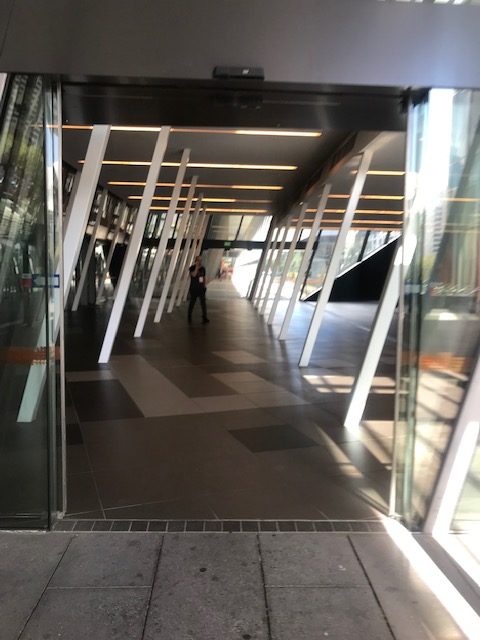 Step 4. Continue straight, remaining outside, until Door 9 is on your left-hand side. Then turn around, look back the way you came and toward the Convention Building now on your left-hand side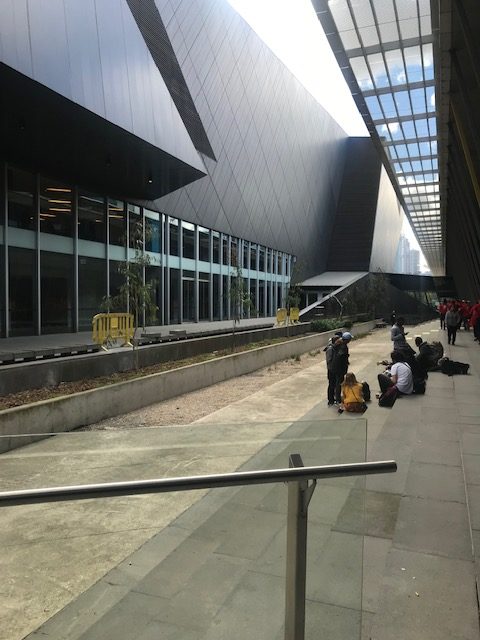 Step 5. Proceed toward Staff Entry Doors (four glass doors at end in picture). Press RED Call Button on left-hand side and advise your from Hotelstaff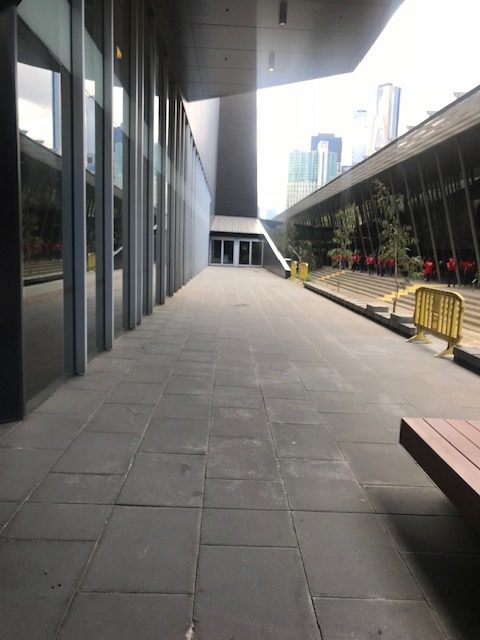 Step 6. Once inside Staff Entry Doors proceed to Lifts on the left-hand side. Take lift to Level 1, turn right and proceed to the uniform room, then follow instructions above
Tram: # 96, 109, 112 from Southern Cross station to stop #124A
Train: to Southern Cross Station, walk South down Spencer Street, cross river and MCEC is located on Right Hand Side (700 meters, 9 mins)
To plan your journey click: PTV Journey Planner
Street Parking
no street parking available
Parking Garage (Fees Apply)
Crown Casino, Haig St Southbank
MCEC, Whiteman St Southbank
Please note you will not be able to leave shift to move parking location while on shift
Please note, all persons working on our sites are required to undertake the following inductions and training. It is essential that your staff use the link below to ensure they are linked to your company.
Site Induction 
Go To: MCEC Site Induction
Actions: Register & Follow Prompts
Once Complete: Email a copy of certificate to compliance@hotelstaff.com.au
COVID-19 Infection Control Training
Go To: Infection Control Training
Actions: Register & Follow Prompts
Once Complete: Upload to your linksafe account with MCEC and email a copy of certificate to compliance@hotelstaff.com.au 
Health Questionnaire
Must be completed no earlier than an hour before an employee's start time
Go To: Open your camera on your iPhone or Goggle lens for Android
Actions: Point your camera at the QR code below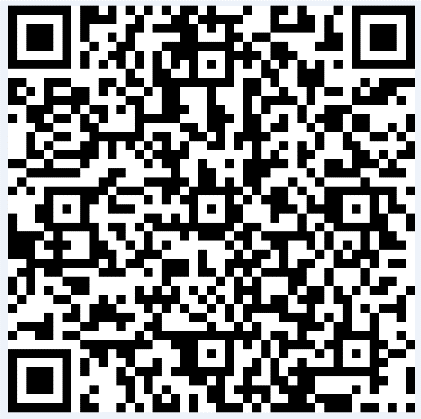 Once Complete: Follow the link and complete the questionnaire
Individual Hotelstaff Timesheets are not required. A Group Format Timesheet is used per shift, provided by MCEC
Pay and Conditions for this site as governed by the Amusement, Events and Recreation Award 2010 [MA000080]. Rates are classified as Monday-Saturday, Sunday and Public Holidays. For details go to Click Here for Current Pay Rates
All team members must bring their own meals to be consumed during 30-minute, unpaid scheduled breaks if shift exceeds 6 hours