Venue information:
July 3, 2017 2:25 pm
22 Aughtie Drive
Albert Park Victoria 3206
Uniform
Waiter/Bar/Supervisor/Retail – WHITE Ironed Men's Business shirt, BLACK tailored pants, BLACK fully enclosed leather shoes, BLACK socks, BLACK Tie, Waiters Friend, Name Badge, Note Pad & Pen, and Timesheets
Grooming
MALE – Hair neatly trimmed, conservative style and off the collar. Clean shaven, beards and moustaches short & well-trimmed
FEMALE – Long hair styles must be tied back with a black accessories, ponytail, braid, or tight bun acceptable styles
Check-in location
Further details to be advised if a group check-in is required
Staff entrance
Wait for a food&desire employee to escort you into the venue.
ONLY if no employee is visible, please enter via the grey door on the right hand side of the venue. This door is at the top of a slight ramp and directly next to the right most pool. The agency staff area to place bags is next to the toilets on the right hand side. A food&desire employee will show you where this is.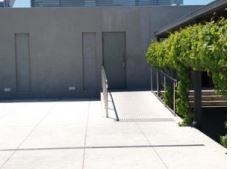 – There is limited space to store personal belongings so do take this into consideration when packing for your shift.
Public transport
From Southern Cross station catch tram #96 (St Kilda Beach) to stop #129 and walk 550m to the site
To plan your journey click: PTV Journey Planner
Car parking
Parking at Carousel is monitored by Parks Victoria and is not subjective to food&desire employees as it is shared by the public. Keep this in mind when parking as penalties will apply to you just as they would to a member of the public. Parking meters are located on the grassed areas on the perimeters of the parking area