Back to basics – interview tips for the hospitality professional
March 26, 2015 1:58 pm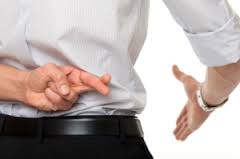 One of the most important things to remember is that an interview is the first impression your recruiter or potential employer have of you. It is of utmost importance that this does not leave your mind!!!
And obviously hospitality is a customer focused industry. You need your interviewer to notice those wonderful professional, customer service focused skills you have.
We have gone back to basics and written a few very easy tips that will ensure you make a great first impression at your interview.
Don't be late – a very simple, obvious and old fashioned rule.
Ditch the sweaty palms…. You can't shake someone's hand with a sweaty hand… you just can't! Also make sure that your handshake is worthy – don't be afraid to show someone you mean business.
Turn that phone OFF (I know it's hard!) – your phone must be off. No vibrating or flashing. This may cause you to look at your phone, the screen and lose concentration and also bother your interviewer!
Keep your cool – hospitality demands working under a lot of pressure on a day to day basis. You need to demonstrate you can keep your cool!
Be polite, smile and enjoy meeting new people – be in the moment. This will ensure you are engaged and concentrating on the task at hand… always important at an interview we think!
Stay professional – although sometimes an interview may seem casual and easy going, don't falter. You still need to remain professional and not change your stance at any time. This doesn't mean you cannot laugh or engage. Just don't slouch, swear, chew gum, look at your phone or fidget!
After the interview – send a thank you email. This keeps your name fresh in the interviewers mind and will create further engagement. It also displays enthusiasm.
If you can pull off these tips, this holds you in good stead as a hospitality professional.
Most importantly, be yourself and remain positive!!!
There are so many interview tips and tricks out there, we know that more than anyone.
It does pay to read some tips before your interview to keep them fresh in your mind.
Good luck!